Wedding Gift Box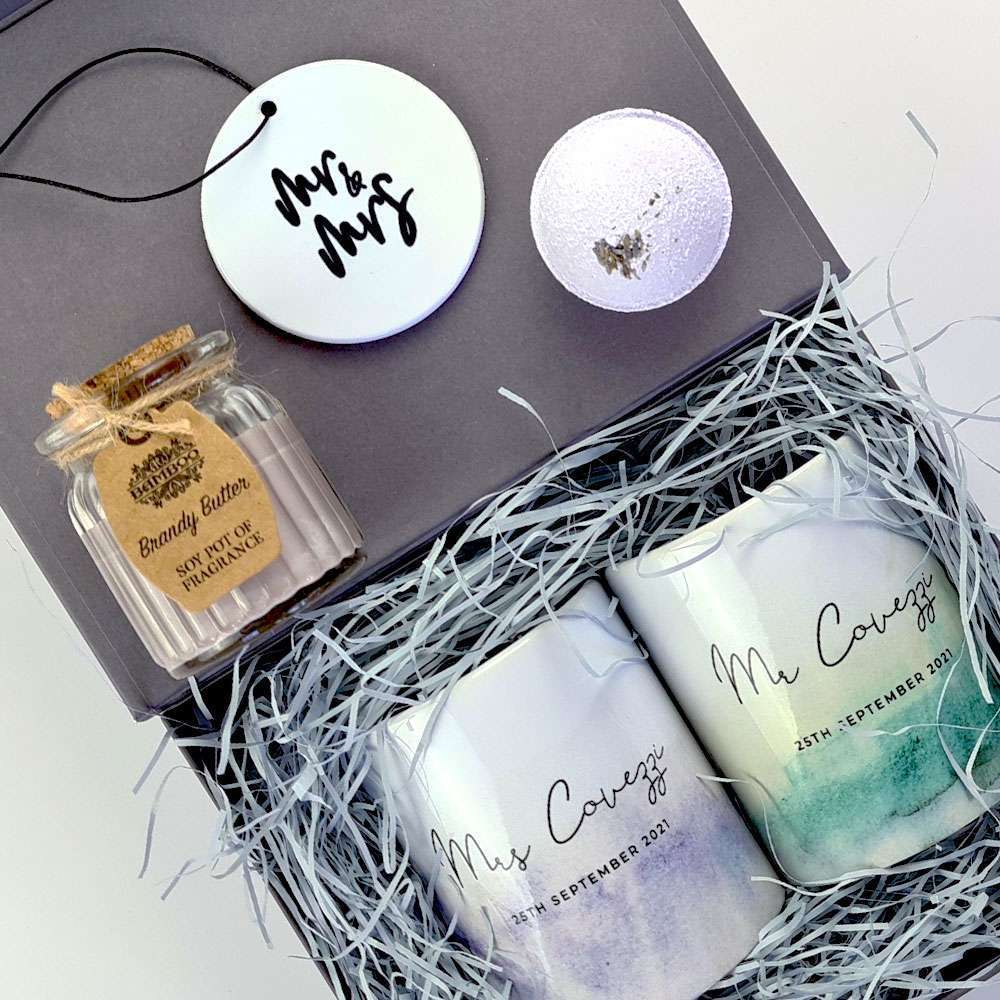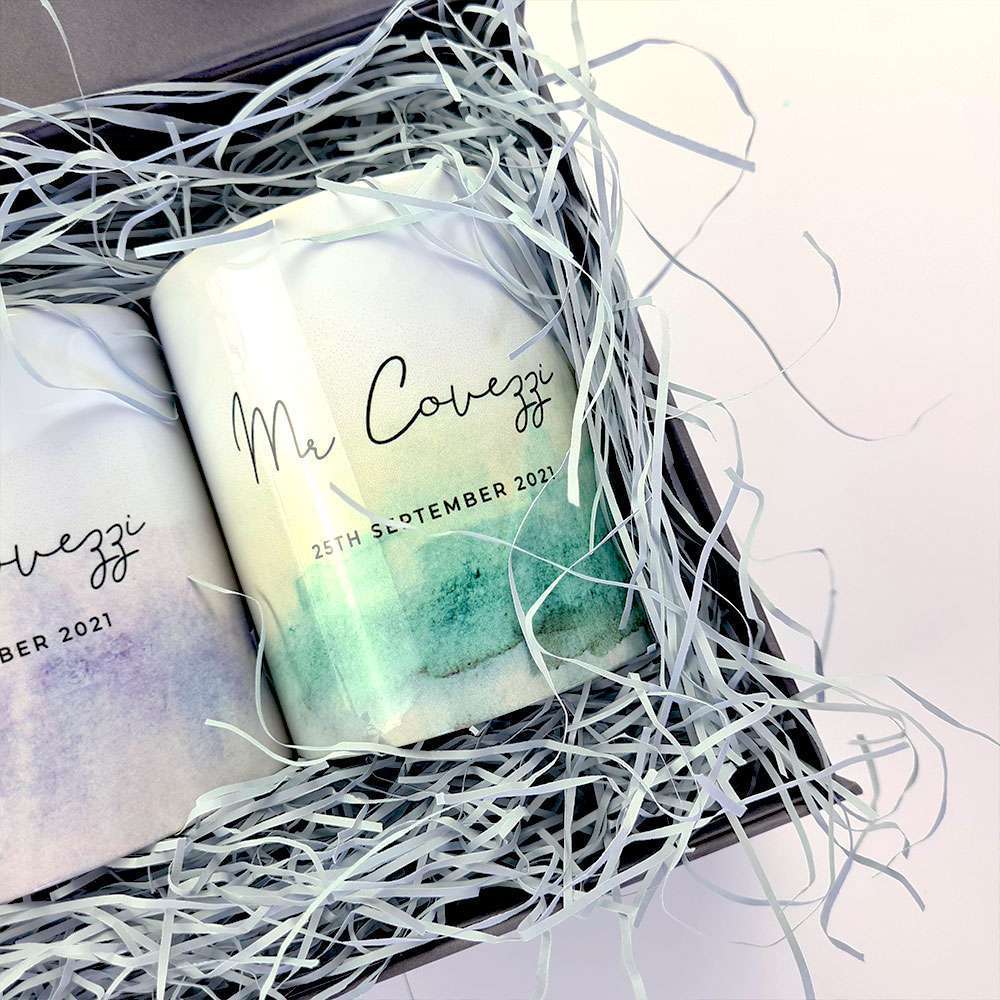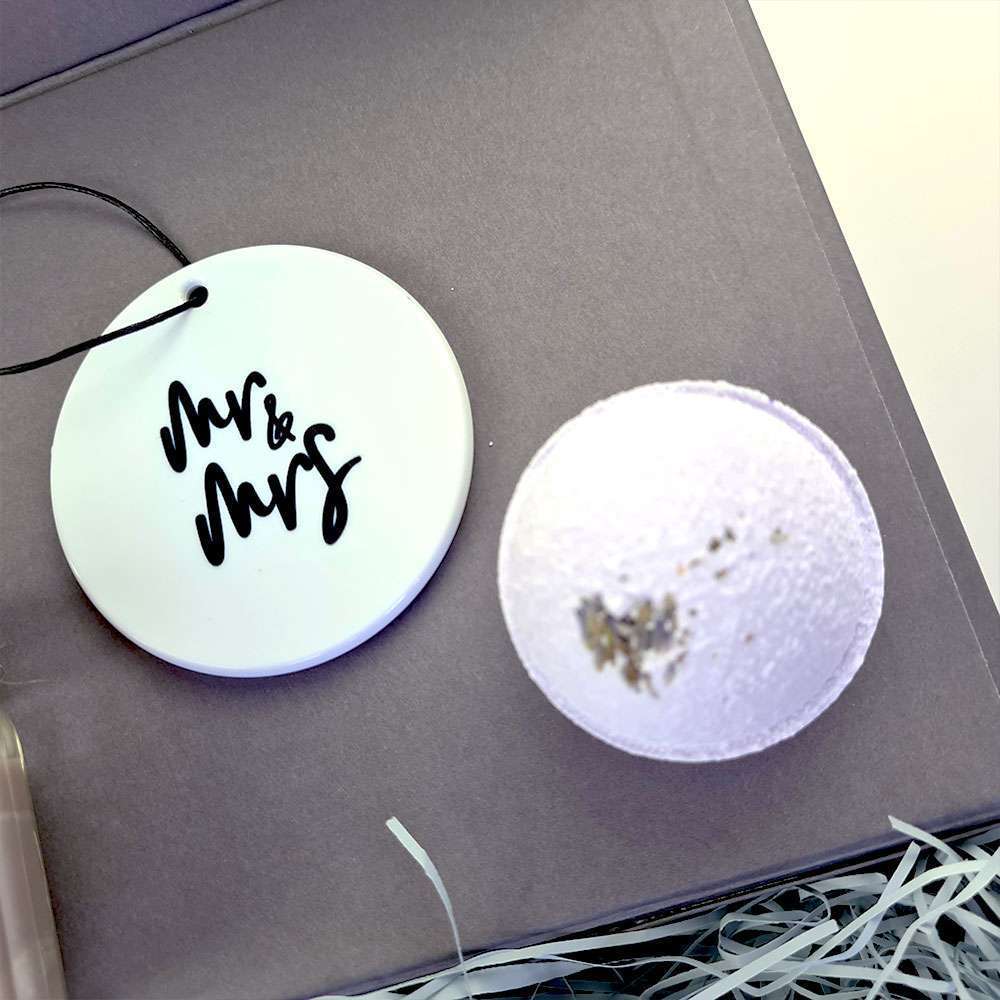 Send your congratulations directly to the door of the happy couple. Our wedding gift box is set apart from the rest, with its modern personalisation creating the perfect gift to show your happiness on their special day.
What's included in our Wedding Gift Box:
Pair Of Personalised Happy Couple Mugs
Our green & purple pastel print mugs are modern & stylish, with personalisation that is sure to make the perfect gift for the special couple. Glossy ceramic 11oz white mugs. Dishwasher Safe. Personalisation allows you to add recipient's titles, family name & wedding date within the 'Surname & Date to print' boxes.
Brandy Butter Soy Pot Of Fragrance Candle
Presented in a glass jar, with a cork lid, our eco-friendly candles have a high fragrance level, and a long burning time of approximately 20 hours. 7cm x 5cm in size.
Mr & Mrs Ceramic Keepsake
A cute ceramic keepsake with the titles of the happy couple. We will use the two titles from the 'Surname to print box' to create the ceramic keepsake. 7cm in diameter.
Soothing Bath Bomb
Turn on the tap & throw our all-natural, handmade, lavender & Ylang-Ylang scented bath bomb into the tub. Highly moisturising & fizzing for a long time, leaving your skin soft & delicately fragranced.