New Puppy (Fur Baby) Letterbox Gift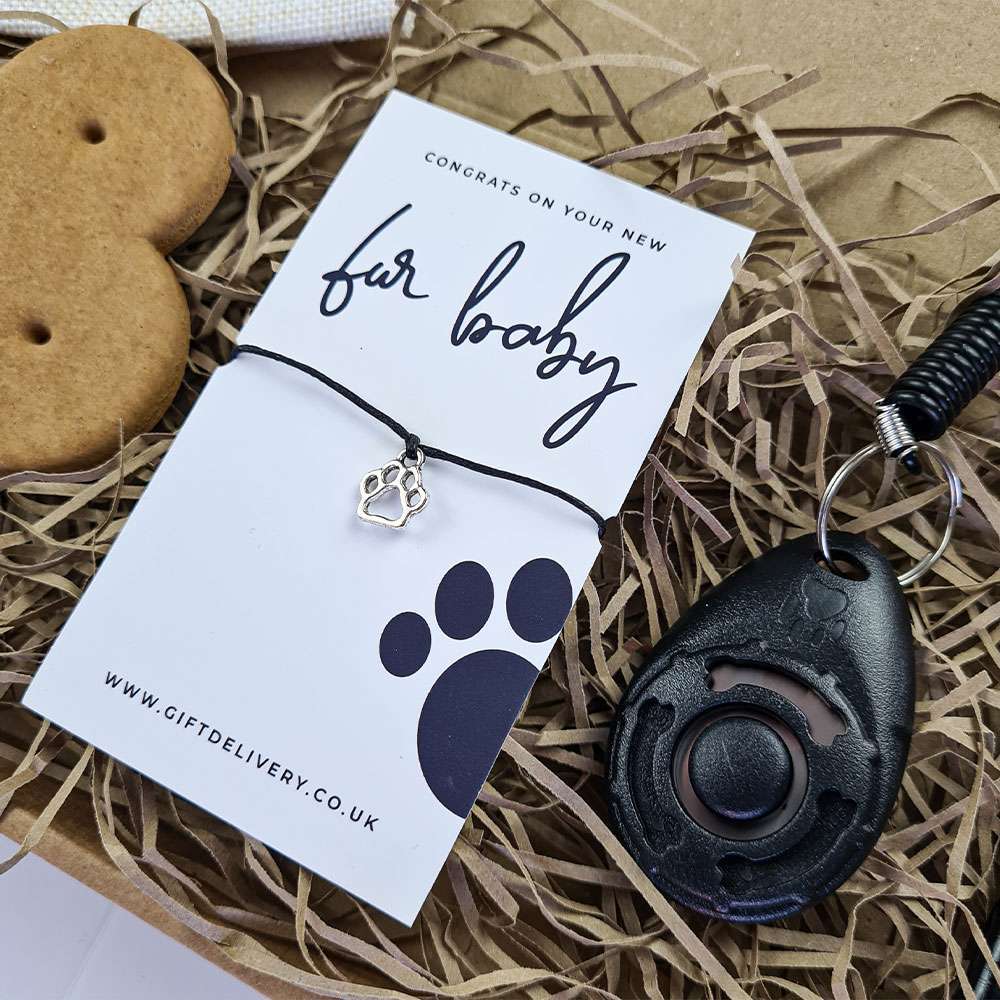 A new bundle of fur has arrived & what better way to send your happiness than sending our new puppy letterbox gift to the excited family. Perfectly packed with all the essentials needed for the new puppy.
What's included in our New Puppy (Fur Baby) Letterbox Gift:
Big Bone Cookie
Give your dog something new to chew on with our delicious big bone cookie. Our wonderful cookie is the perfect treat for the canine companion. Length: 15.24cm
Training Clicker & Whistle
Great fun for the owner & the puppy, our training clicker & whistle aid with training to sit, come, stand, lie down & many more. High quality, beautiful feel, each piece with connection rope that you can wear around your wrist. You press the middle button, which will make a sound.  When you are training your dog, you click when they do something correctly & then reward. The dog associates the click sound with a reward and if trained properly should come to you when you use it. Size 6.5cm x 4.3cm x 2cm.
Pet Treat Bag
Our pet treat bags make the perfect gift, & are handy when carrying dog treats around on a walk. Printed with the word 'Treats' our drawstring bags are made from premium linen quality & are 18×12 cm in size.
New Fur Baby Charm Bracelet
A charm bracelet to cherish and keep. Sending your love & congratulations to the new pet owner. Tibetan style, double-sided paw charm on a black, sleek band. Lead-free, & made from antique silver & alloy. Supplied on printed 300gsm high white premium matt card.