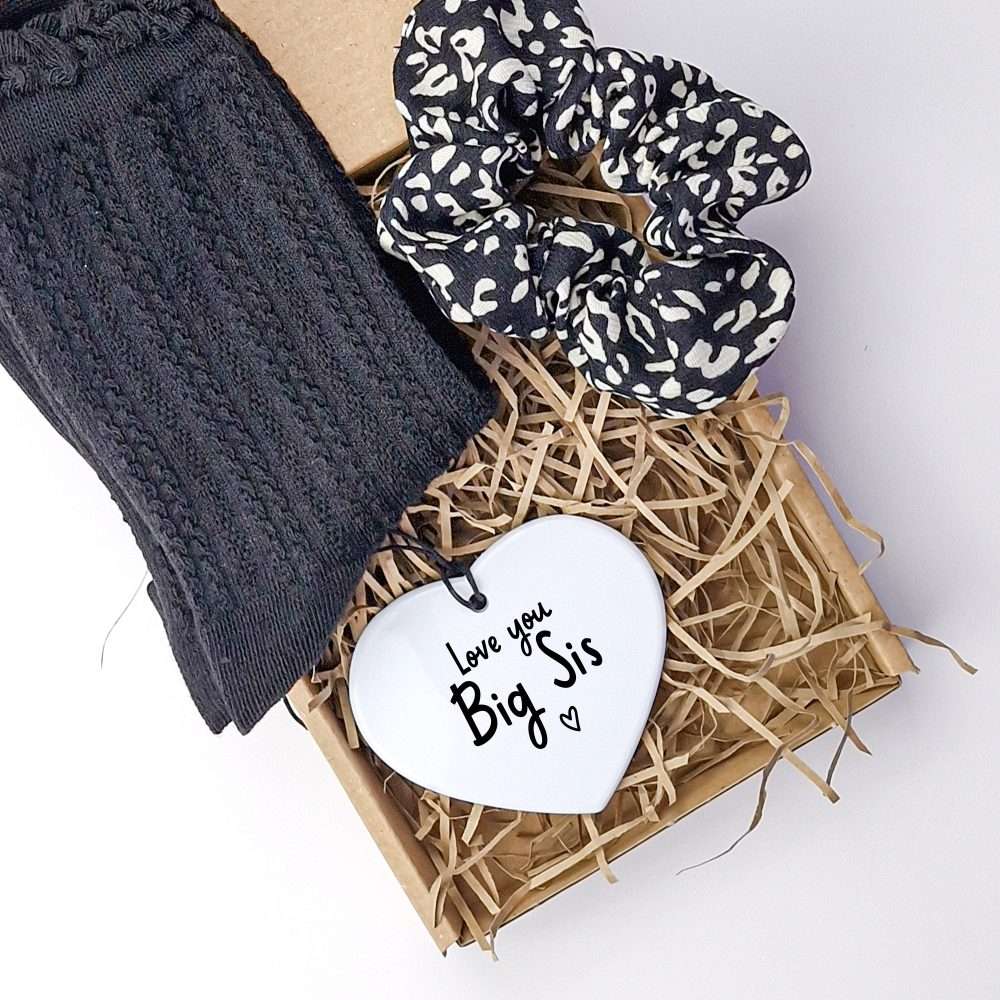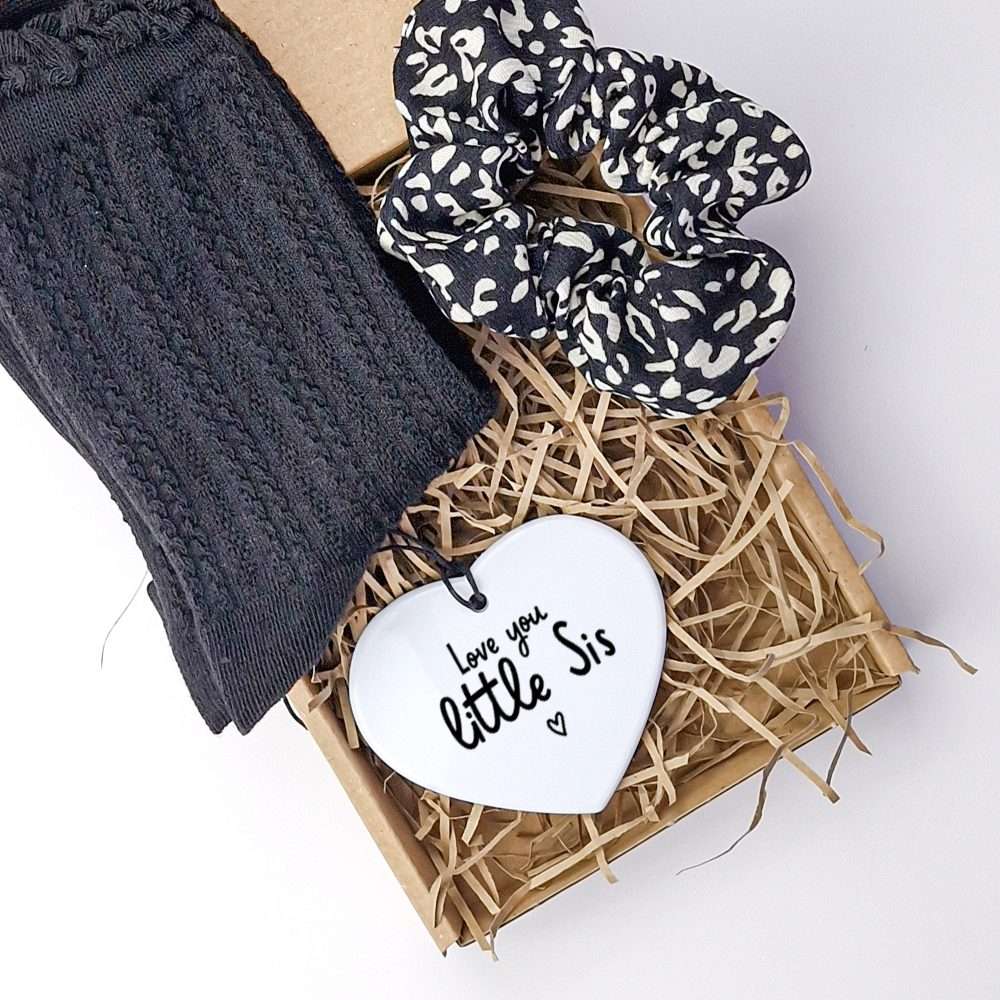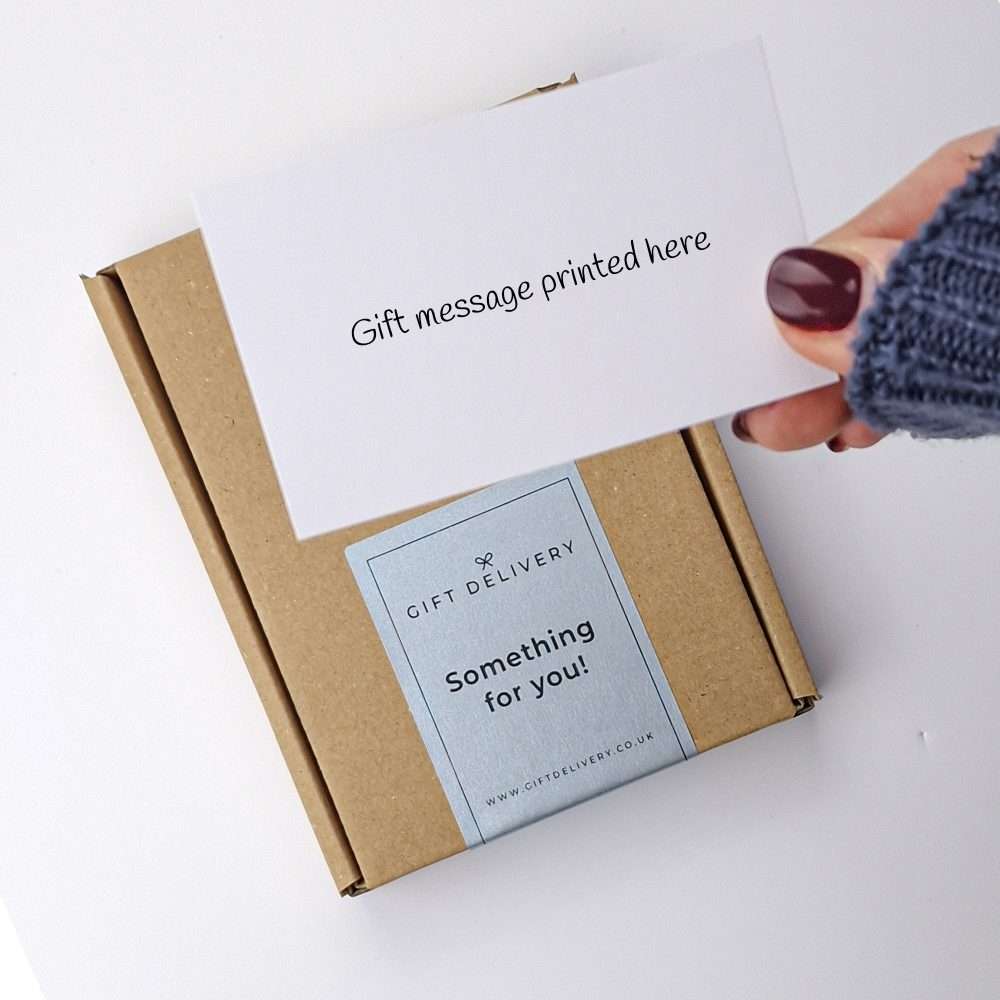 Sister Letterbox Gift for Her
Our Sister Letterbox Gift is sure to put a smile on her face.
We have two colour themes to choose from, black & white or brown & cream. Sock and scrunchie patterns may slightly differ from listing images.
Available in 'Big Sis' or 'Little Sis'
What's included in our Sister Letterbox Gift:
-A 'Big Sis' or 'Little Sis' Ceramic Heart Keepsake.
-Printed Scrunchie
-Cute Embroidered Frilly Socks – Fit shoe size 3-7.
Buy More & Save

Discount

3 - 6

5%

£

14.24
7 - 10

7.5%

£

13.87
11 - 14

10%

£

13.49
15 +

12.5%

£

13.12