Birthday Letterbox Gift for Him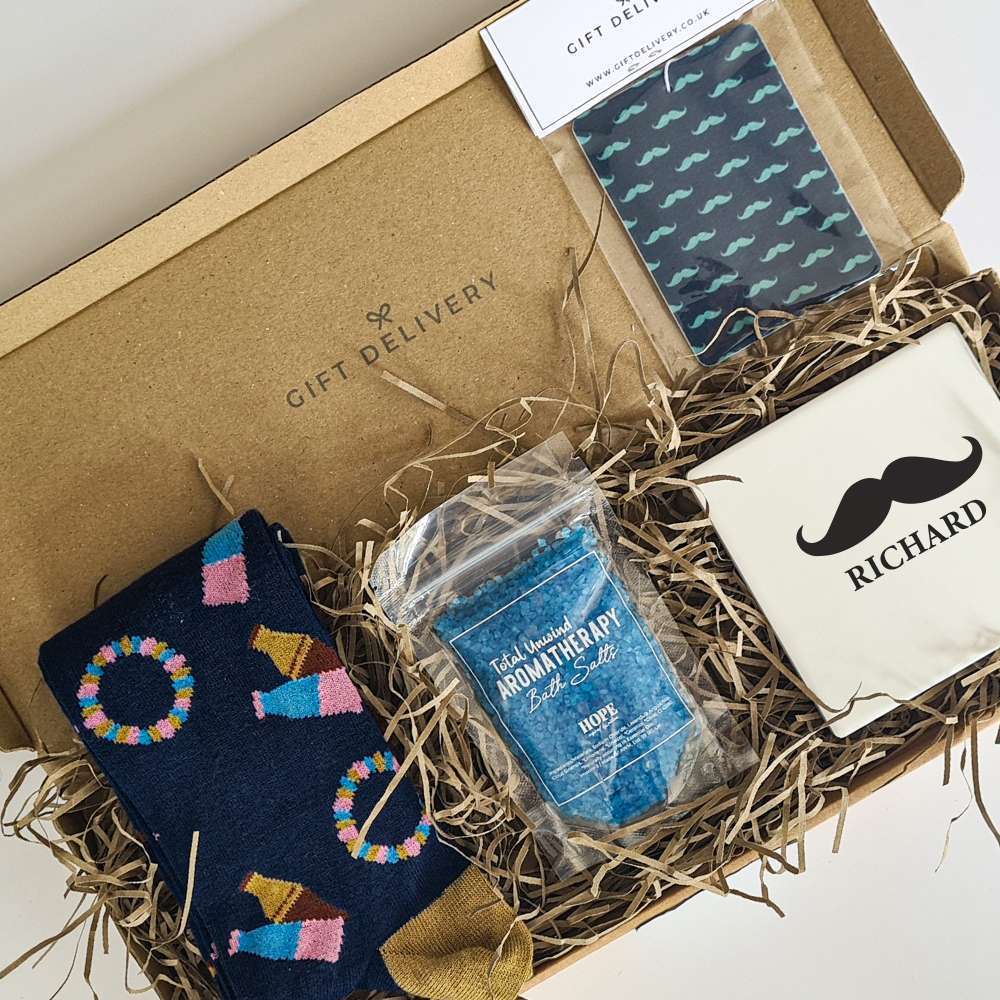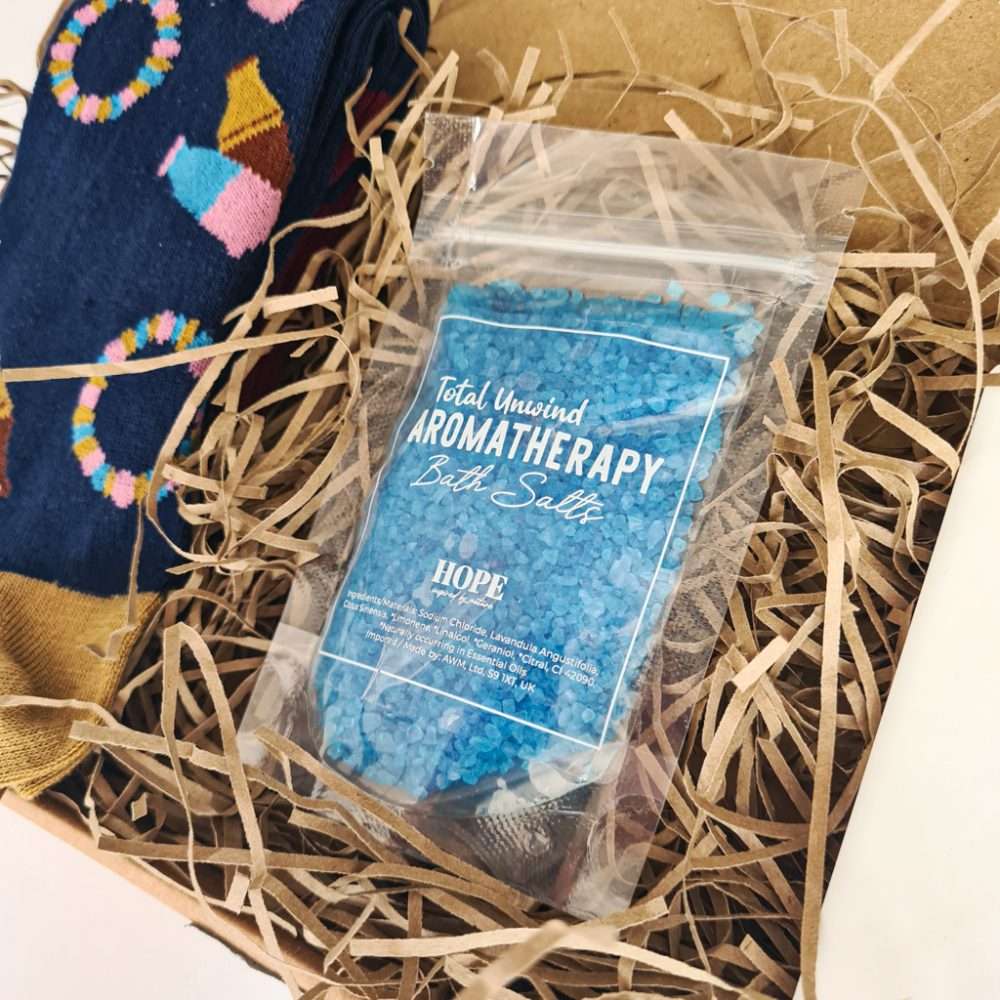 Take a look at our Birthday letterbox especially for him. If you're stuck on a gift idea for your Dad or Brother, then glance inside our box to find all things necessary for that birthday treat delivered straight through the letterbox.
What's included in our Birthday Letterbox Especially For Him:
Sweet Socks
Every man needs.. Birthday socks. Provide a smile on their birthday with these sweet design-inspired socks. Fits shoe size 6-11.
Moustache Coaster
Our moustache coaster brings that personalised touch to our letterbox gift by adding the recipient's name to be printed onto the coaster. Made from Sandstone with a matt finish & cork back. 4.25 x 4.25 inches.
Aromatherapy Bath Salts
Relax & unwind with our heavenly bath salts, containing essential oils to provide the perfect bath experience.
Moustache Printed Car Air Freshener
Moustache printed air freshener with our New Car scent. Perfect addition to our Birthday letterbox.