Birthday Bliss Letterbox Gift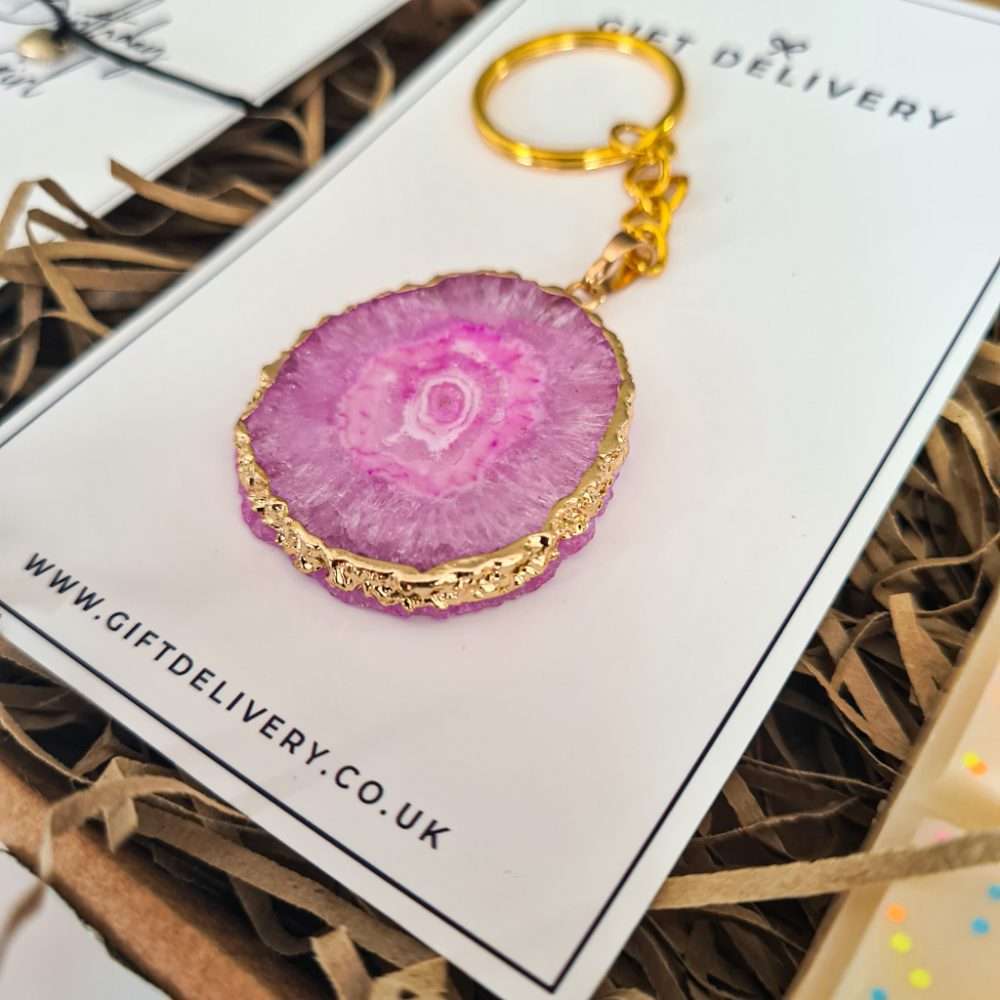 Whether it's a family member or friend, why not make their day extra special with our Birthday letterbox. Providing a range of gorgeous gifts, carefully coordinated, creating class and elegance in Birthday Bliss.
What's included in our Birthday Bliss Letterbox:
Love Heart Charm Bracelet
Show how much you love them with our Tibetan style, double-sided heart charm on a black, sleek band. Lead-free, & made from antique silver & alloy.
Quartz Crystal Pendant Key Ring
Our natural quartz crystals are beautifully cut, edged with brass, leaving a pretty pink design creating keyring envy.
Konjac Beauty Sponge
Share the Ancient Japanese beauty secret with a loved one with our Konjac Beauty Sponge which is 100% natural & biodegradable. Made with Konjac Fibres, creating a natural moisturiser, leaving your skin with a natural glow.
Floral Print Car Air Freshener
Printed with a delicate floral design, & providing a Tutti Frutti scent.
Birthday Cake Wax Melt Bar
You can't have a birthday without cake! Our Wax Melt Bars are hand-poured, & create a delicious butter & vanilla aroma that is a smooth & indulgent fragrance – just like a Birthday Cake!