Bee-Pampered Gift Box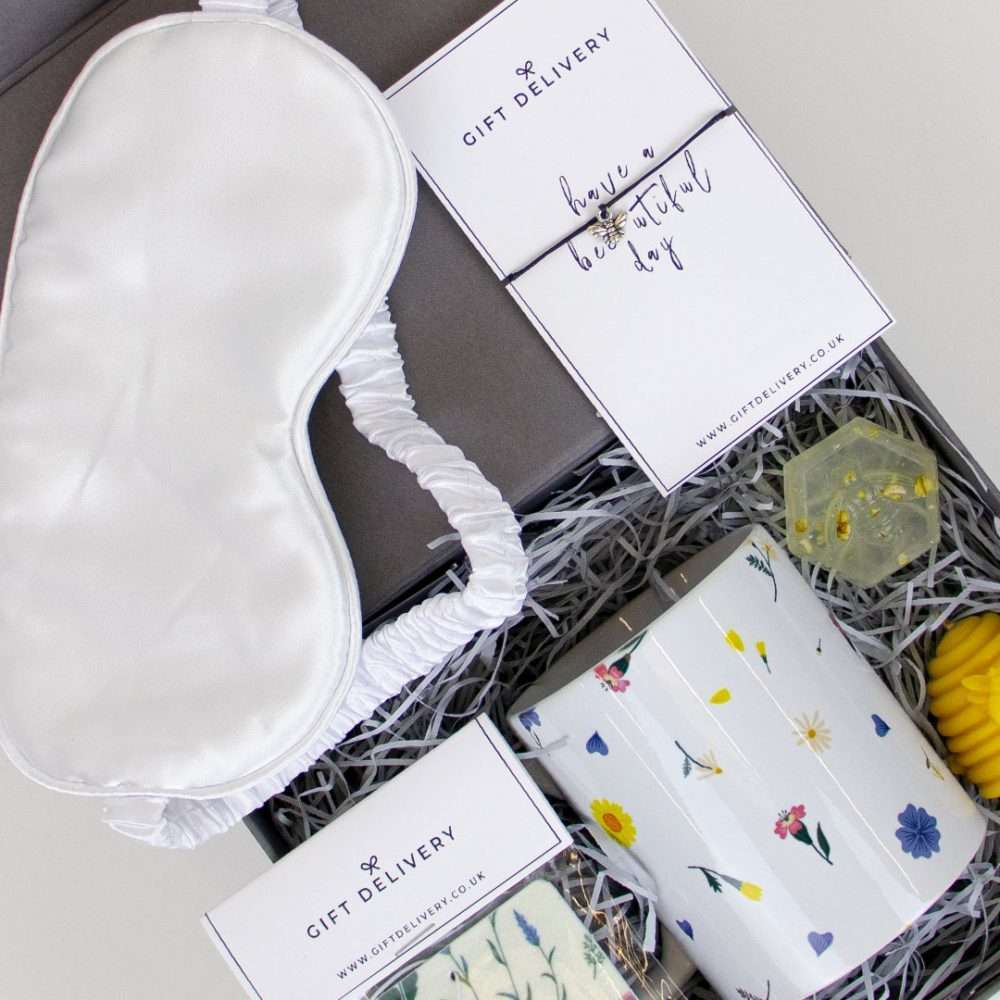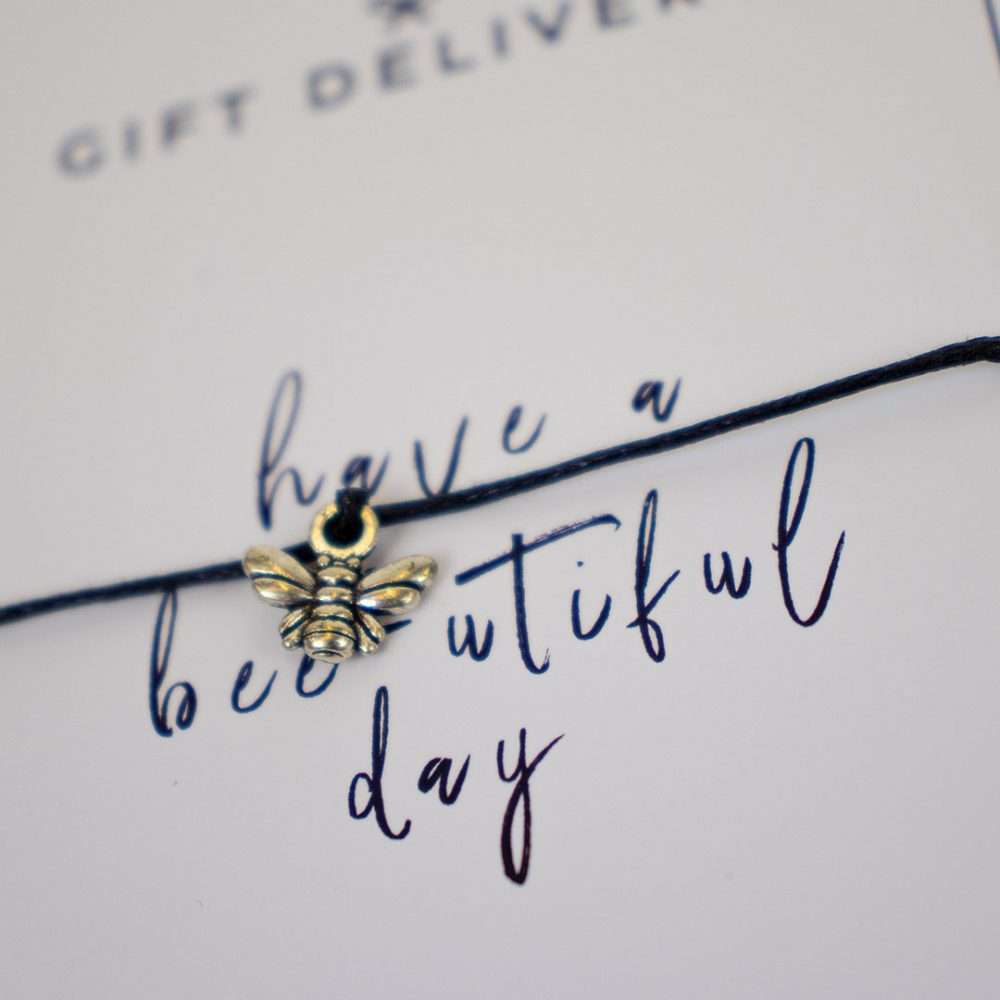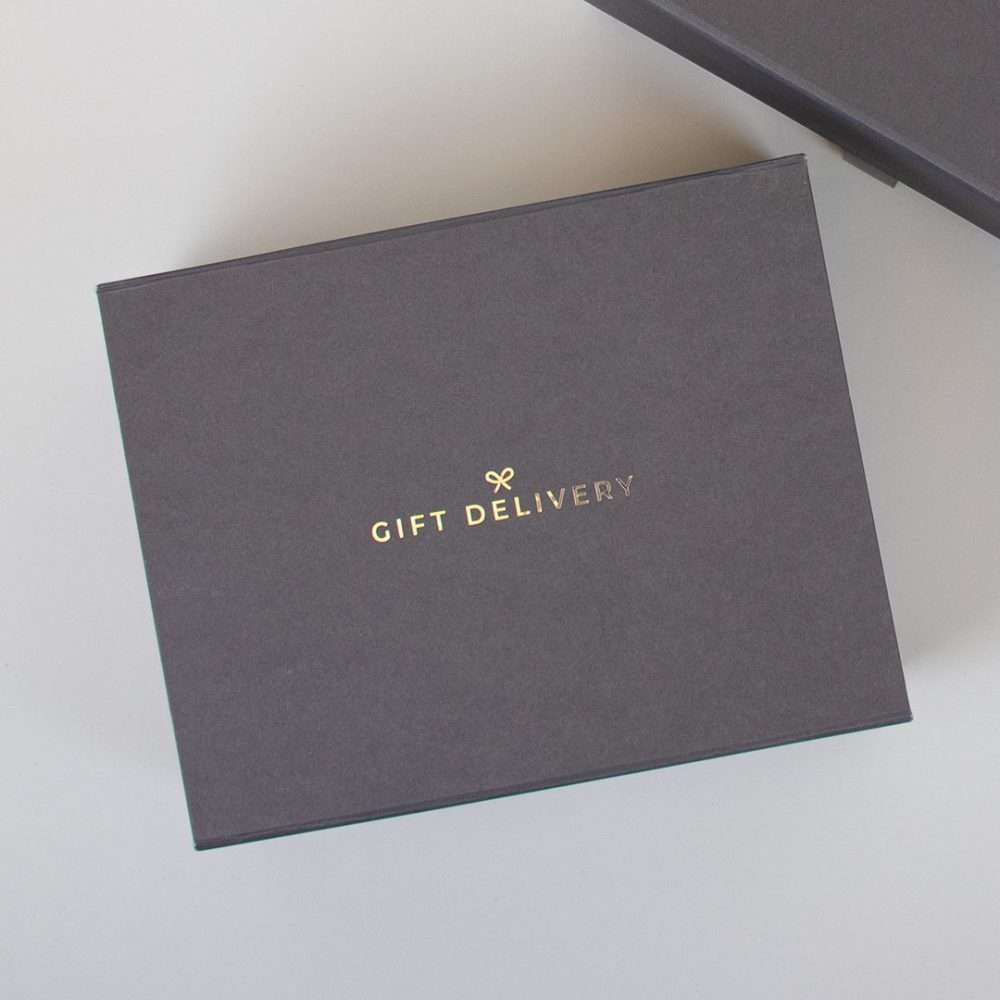 Our Bee inspired pamper box will arrive bee-utifully filled with
naturally sourced products to provide the perfect, on-trend
pamper box to your loved one. Create a calm atmosphere,
and indulge in our range of bee gifts to leave you feeling fulfilled.
What's included in our Bee Pampered Gift Box:
Beeswax Candle
Purify your home with our 100% eco-friendly candle, handmade & sourced directly from the heart of the beehive.
Honey & Oatmeal Bee Soap
Homemade & Hand-poured in Suffolk, made with 100% natural Shea Butter of the highest quality.
Honeybee Bracelet Charm
Tibetan style, double-sided bee charm on a black, sleek band. Lead-free, & made from antique silver & alloy.
Organic Mulberry Silk Eye Mask
High-quality Satin Silk mask giving a soft and smooth feel to the skin, adjustable elastic band to accommodate size & provide comfort.
Beautiful Floral Patterned Mug
Glossy Ceramic 11oz white mug with a pretty floral design. Dishwasher Safe.
Floral Print Car Air Freshener
Printed with a delicate floral design, & providing a natural honey scent.